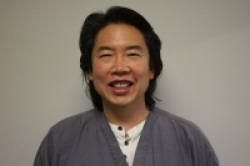 Hayward dentist Dr. Gary G. Fong is proud to offer exceptional dental care to patients from the greater Castro Valley, San Leandro and Union City, California, areas at Advanced Dentistry of the East Bay.
Dr. Fong earned his Doctor of Dental Surgery (DDS) degree at the University of the Pacific School of Dentistry, where he graduated magna cum laude. Dr. Fong's professional experience spans more than two decades and is backed by extensive postgraduate training in cosmetic dentistry, restorative dentistry, endodontics, periodontics and oral surgery.
Throughout his career, Dr. Fong has authored numerous articles on dental health. He publishes a monthly column in the Dental Products Report, and he was a contributing author to the textbook Aesthetic Restorative Dentistry – Principals and Practice. Dr. Fong also consistently appears on Dentistry Today's annual list "Top 100 Clinicians in Dentistry."
Dr. Fong has received fellowships from such groups as The Academy of General Dentistry and the World Clinical Laser Institute in recognition of his work as a clinician and educator, and he remains an active member of professional associations and societies including:
The American Dental Association
The California Dental Association
The Academy of General Dentistry
The World Clinical Laser Institute
Dr. Fong is dedicated to offering you and your family the dental care you need and the personalized attention you deserve in a comfortable environment.
If you would like to schedule your dental exam or cosmetic dentistry consultation, please contact Dr. Gary G. Fong today. Dr. Fong welcomes patients from the greater Hayward, San Leandro, Union City and Castro Valley, California, areas.